Show Outline
Exhibition Title:25th Manufacturing World Osaka
Dates:October 5 (Wed) - 7 (Fri), 2022 10am - 5pm (GMT+9)
Venue:INTEX Osaka
Organised by:RX Japan Ltd. (Formerly Reed Exhibitions Japan Ltd.)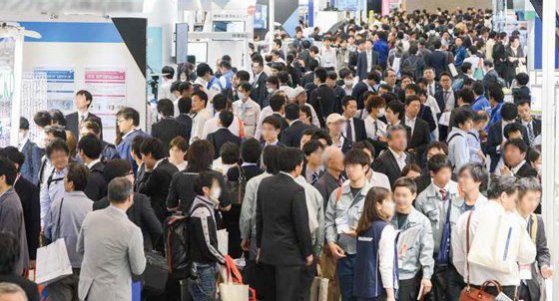 Asia's leading Manufacturing Industry Show
Everything related to manufacturing is gathered!
This is the perfect place to introduce solutions for R&D cycle shortening, productivity improvement, quality improvement, VA/VE, and cost reduction to industry professionals. Manufacturing World Osaka consists of 7 specialized shows for each product category.
Benefit of exhibiting
Osaka is the largest business city in Western Japan
Osaka is the center of the Kansai region which includes important Kobe and Kyoto cities. Visitors mainly come from heavy industry, machinery manufacturing, home appliances, steel, shipbuilding, chemical industry, textile, paper and other industries.
Best Platform to drive your business
Close business deals quickly
Many visitors come from small and medium enterprises. Since the process of internal decision-making in small-medium enterprises is simpler and faster than that of big enterprises, many international exhibitors gain new deals on-site or just after the show.
The place you can meet Quality International Visitors
Japan, China, Korea, Taiwan, South East Asia and other regions will participate in the show. It also attracts many visitors from all over the world. You can reach international professionals while exhibiting in Japan.
Contact Us
Visiting Information
TEL: +81-3-3349-8506
FAX: +81-3-3349-8500
E-mail: visitor-eng.mfg.jp@rxglobal.com
Hours : 9:00 ~ 18:00
  (except Sat, Sun and public holiday)
Exhibiting Information
TEL: +81-3-3349-8506
FAX: +81-3-3349-8500
E-mail: mfg-osaka.jp@rxglobal.com
www.japan-mfg-kansai.jp